Period Liner Kit
Period Storage + Period Liners (18 ct)
Keep your Period Liners at your fingertips both on the go or stylishly stored in your bathroom. 10% off when bought as a bundle.
Our Giving
With each Cora purchase, we provide pads and health education to girls around the world who need them.
Hear From Our Cora Community
Perfect for light days or when I'm unsure if I'm gonna have a period or not.
Debra W.
First time trying organic, I thought they worked well. Stuck better to my underwear than normal pads and held up throughout the day and night.
Tina T.
I like how thin they are and they still absorb so much. The way Cora gives back is one of the reasons I started using them and now I won't use anything else.
Cherish C.
We Know You'll Also Love
Your body changes from day to day. And so do the ways to care for it.
Period Liners Kit
Stylishly and discreetly store your period liners to keep them ready at a moment's notice.
Period Liners
Designed to move with your body, stay in place naturally, and now are redesigned to be 3x more absorbent than before.
Hypoallergenic 100% organic cotton topsheet is dermatologically tested, stays dry, and is made without harsh chemicals or chlorine.
Improved to be 3x more absorbent, this next generation liner pulls liquid into the storage layer to give you all-day peace of mind.
Designed to move with your body and stay in place—for a barely-there feeling. Perfect for light days or as a backup for heavier days.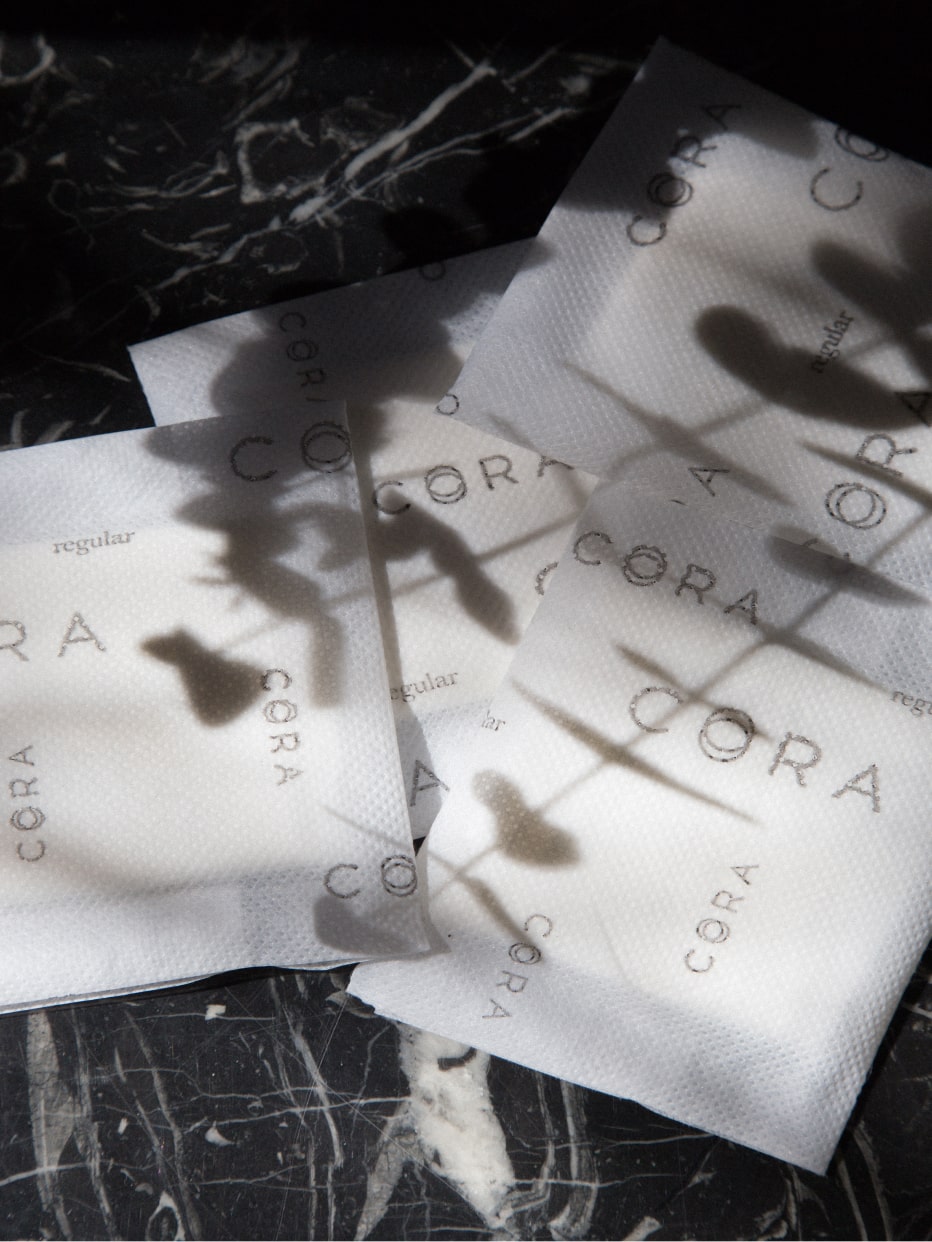 Storage Box & Clutch
Period Care Storage kits are a stylish and convenient way to store your period products. Delivered straight to your door, your chic vegan clutch and black box level up your bathroom organization.