The Got-You-Covered Liner Bundle
Period Storage + Period Liners (18 ct)
Period care, accessorized. Includes liners (18ct) plus a liner storage box and clutch. Save 10% when you bundle.
Period Care Access for All
With every Cora purchase you make, we provide period products and body literacy resources to people who might otherwise go without–because every body deserves comfort.
Hear From Our Cora Community
Perfect for light days or when I'm unsure if I'm gonna have a period or not.
Debra W.
First time trying organic, I thought they worked well. Stuck better to my underwear than normal pads and held up throughout the day and night.
Tina T.
I like how thin they are and they still absorb so much. The way Cora gives back is one of the reasons I started using them and now I won't use anything else.
Cherish C.
Cora's got you covered, however you flow.
Check out our other goods.
The Got-You-Covered Liner Bundle
Period care, accessorized.
Period Liners
Liners designed for those lingering, 'almost done' days, or a reliable backup for heavier days.
100% Organic Cotton Topsheet
Hypoallergenic and dermatologically tested. Made without harsh chemicals.
Forget About It
So thin, flexible and soft you'll barely feel it.
Keeps You Dry
Quickly absorbs liquid, so you can sit, move and flow comfortably.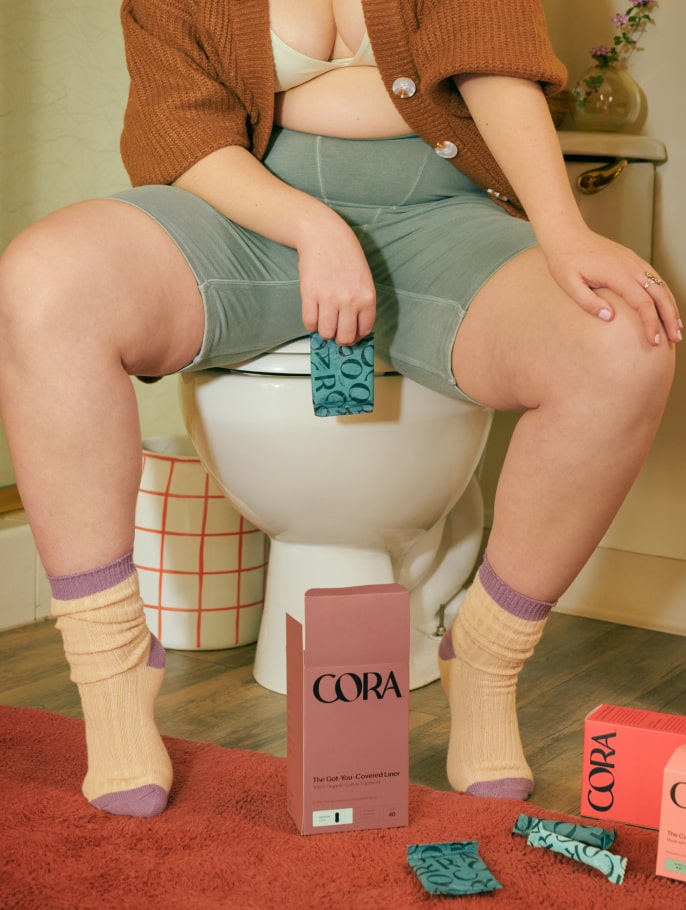 Storage Box & Clutch
Period Care Storage kits are a stylish and convenient way to store your period products. Delivered straight to your door, your chic vegan clutch and black box level up your bathroom organization.