Heat Relief Patches
Intuitively designed to provide comfort where you need it most. Each naturally warming patch adheres to your underwear and contours to your body to provide lasting heat and soothe cramps.
How it Works
Organic and natural body care, delivered to your door.
Customize
Choose the number of patches you'd like to receive. With a subscription, you can save 5% on your order.
Receive
Your order will be delivered straight to your door, so you never have to leave the comfort of your home on your most uncomfortable days. With a subscription, your patches will arrive every three months.
Give
Your purchase gives health education and pads to girls who need them.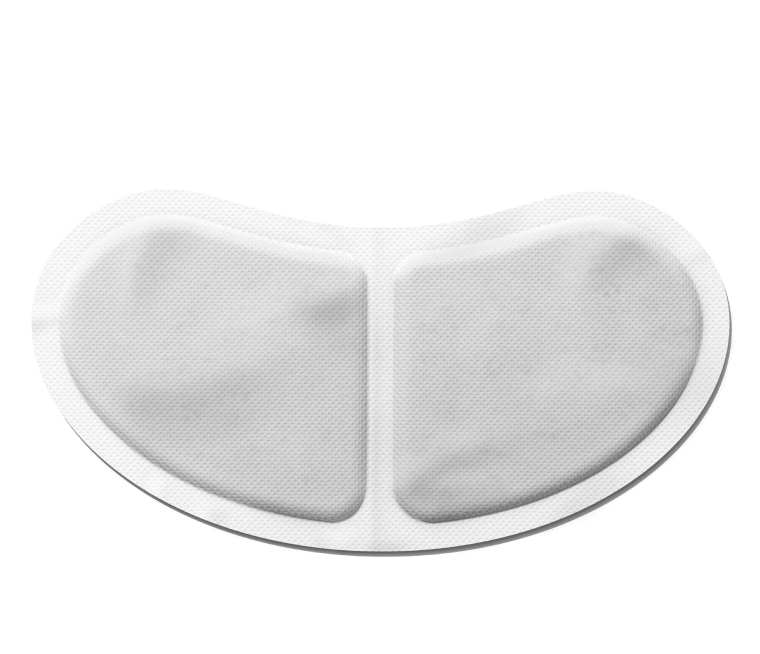 Activated carbon slowly warms up to 140°F and lasts up to eight hours.



7.5" patch adheres to your underwear to ease cramps exactly where it matters most on the days you can't get off the couch.



Made with raspberry leaf, dandelion root, and cramp bark.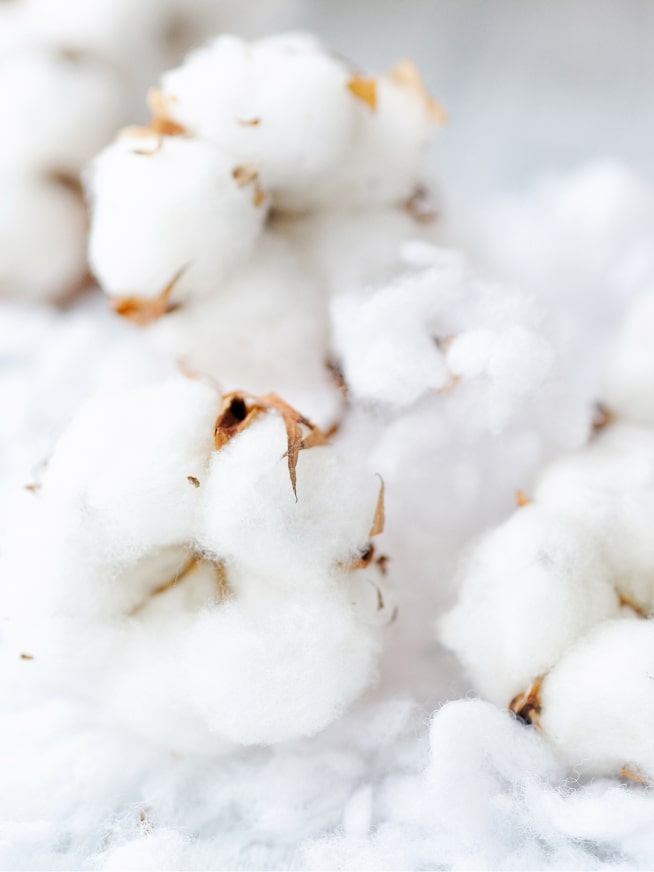 The Naked Truth
Put simply: there is no requirement for feminine care companies to tell you what their products are made of. We think that's a big problem, so we're taking the lead and baring it all. Our hand selected ingredients are printed on every box.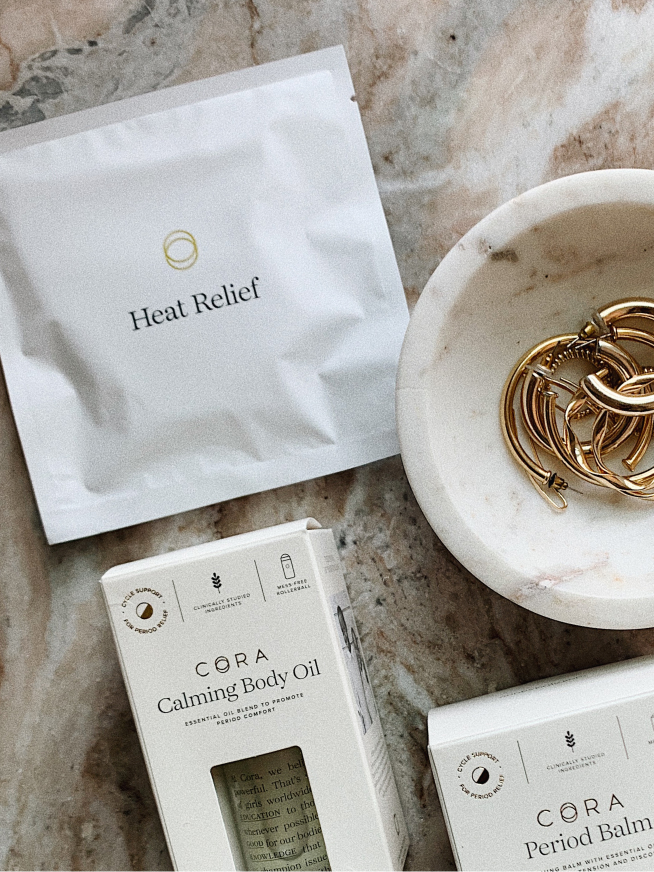 Selected With Care
Iron Powder, Vermiculite, Activated Carbon, Salt, Water, Absorbent Polymers (heat activators); Raspberry Leaf, Dandelion Root, Cramp Bark, Comfrey Root, Nettle Leaf (soothing herbs)
Hear From Our Cora Community
I never thought I would be able to take a heating pad to-go.
Eve G.
This gives me so much comfort and it stays warm for hours!
Abbey G.
It makes it so I don't feel my cramps at all!
Kimberly C.
Frequently Asked Questions
Can I put additional clothing on top of the heat relief pad, or can I sleep with it on?
Clothes can be worn on top of the pad, but avoid adding pressure to the heated area (for example, laying on your stomach with Heat Relief applied to your abdomen) as this can cause the heat to intensify. For the same reasons, we do not advise sleeping with the Heat Relief Patch.
How long does it take for the product to work?
The Patch gets warm immediately after opening, therefore you won't have to wait long to feel warmth and relief.
Where can I apply the patch?
You can use the Heat Relief Patch anywhere on your body as long as it's not applied directly to your skin. The patches are often used on the lower back or lower abdomen.
Should I use this before my period starts?
Heat Relief can be used anytime, anywhere you need it, for period discomfort.
We know you'll also love
Your body changes from day to day. And so do the ways to care for it.
Long Lasting Warmth
Perfect for on the go use, the patch adheres to the outside of your underwear, transferring heat to your abdomen or lower back.
Read more at Blood & Milk
Blood + Milk is a community and resource for the awakening woman.
How To Use
Our Heat Relief Patches are designed to be easy to use, portable, and discreet for long-lasting comfort.
Adhere patch to the outside of your underwear and kick your feet up on the couch.
Sit back and enjoy up to eight hours of soothing heat.
Remove the patch before going to sleep. Never apply the patch directly to your skin. If irritation occurs, discontinue use immediately.