One Wash
pH balanced cleanser for the entire natural landscape of the body, including its most intimate areas.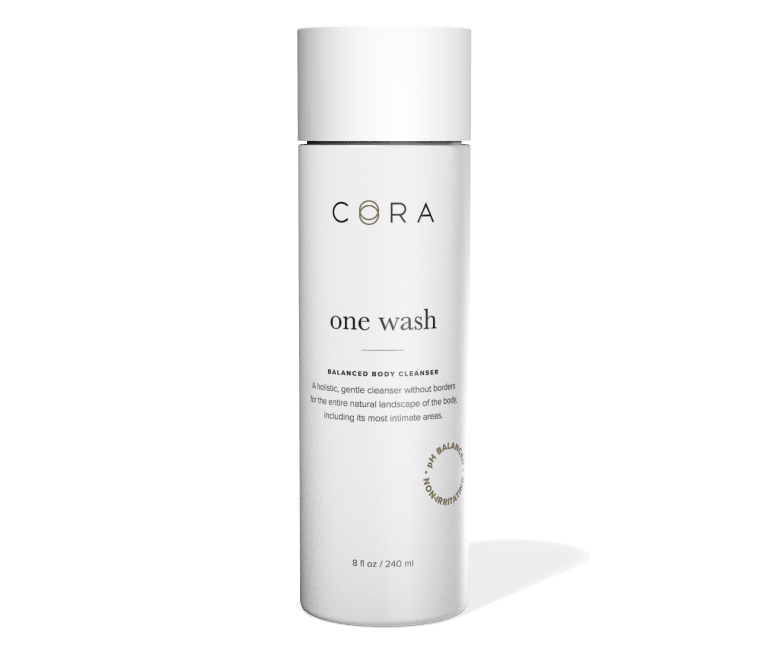 Cleansing from head to toe – this gentle and unique tri-oil blend has hydration superpowers to improve skin barrier and function and leave your skin feeling soft and moisturized.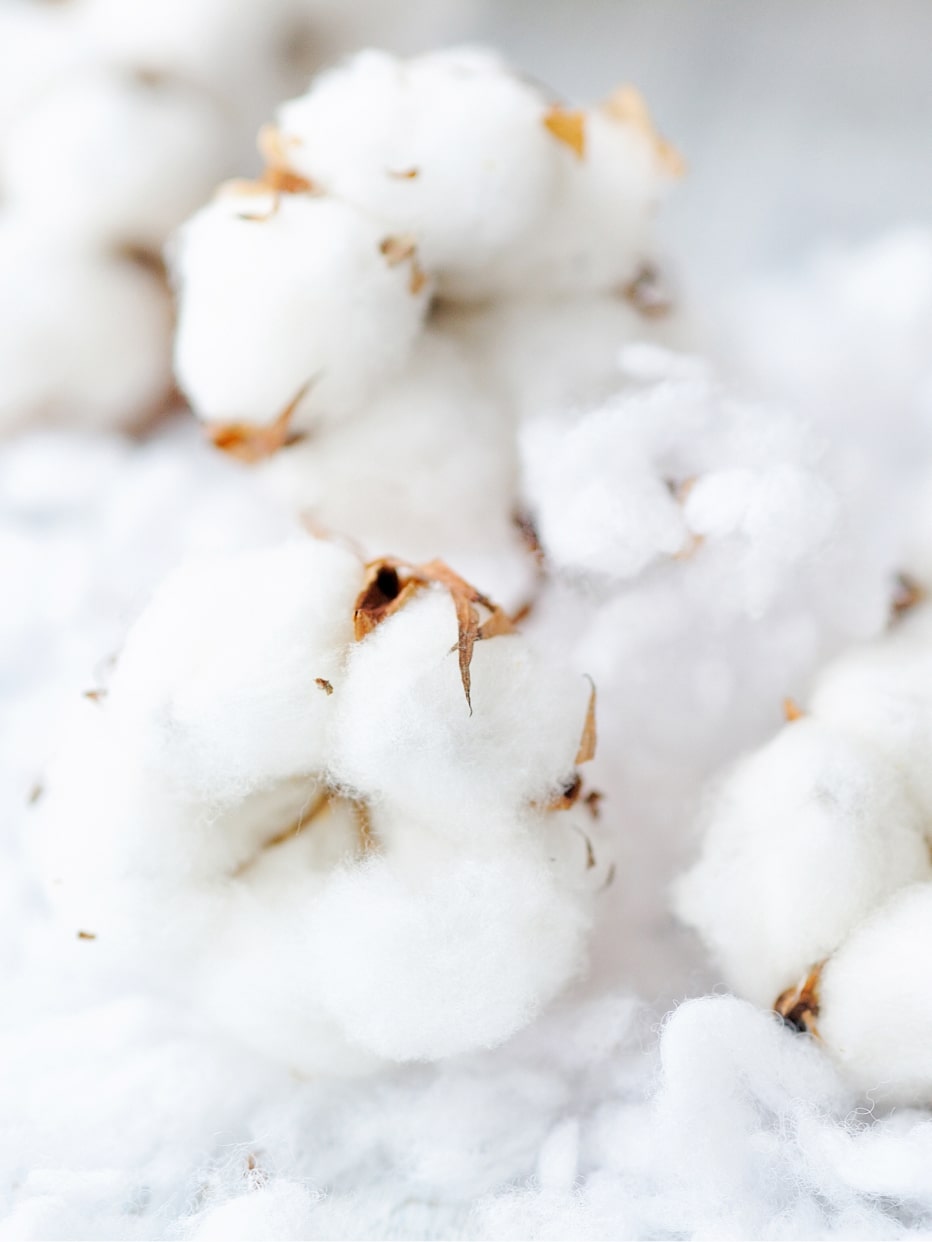 The Naked Truth
Put simply: there is no requirement for feminine care companies to tell you what their products are made of. We think that's a big problem, so we're taking the lead and baring it all. Our hand selected ingredients are printed on every box.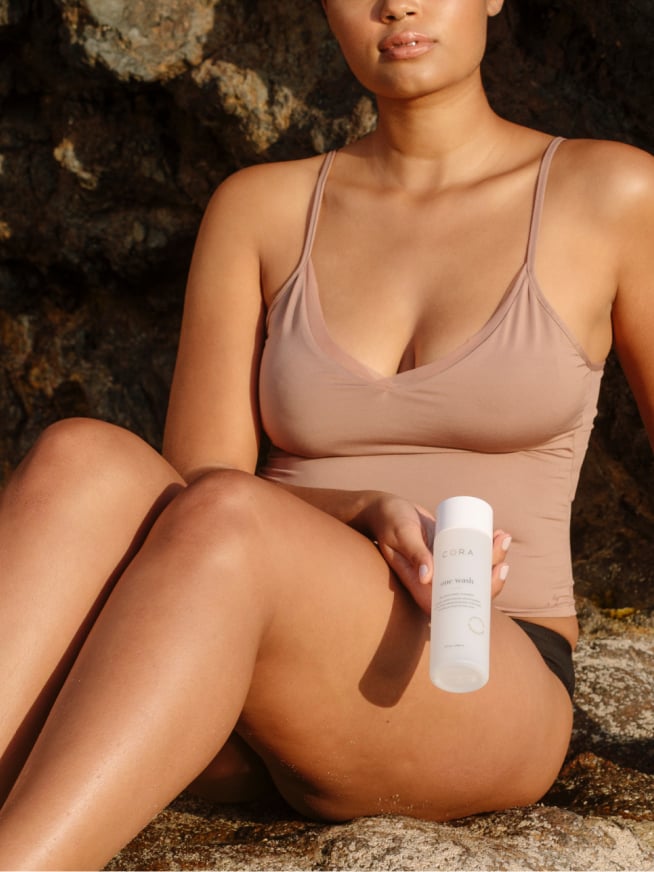 Selected With Care
Gentle and hydrating, a naturally powerful cleanse.
RED RASPBERRY
Rich in omega 3 and 6 fatty acids which quench the skin.
B-VITAMINS
A healing and hydrating blend to lock in moisture.
TRI-OIL BLEND
Hemp, Sunflower, and Shea work together to leave skin soft and nourished.
Hear From Our Cora Community
Love this wash, I use it everywhere and I am not concerned with dryness. It's not overly fragrant and leaves my skin feeling softer.
Michelle M.
This all over wash smells amazing! It suds just enough and feels light and clean.
A Diaz
I love this natural body wash! I use it on all over my body as it's super gentle. It leaves my skin super soft so I don't need to apply another lotion afterwards.
TM
We Know You'll Also Love
Your body changes from day to day. And so do the ways to care for it.