The Cycle Support Bundle
Period Balm, Calming Body Oil, Heat Relief
Everything you need to help soothe, calm and offer relief for period discomfort. Includes heat relief patches (6ct), period balm, and calming body oil. Save 10% when you bundle.
Period Care Access for All
With every Cora purchase you make, we provide period products and body literacy resources to people who might otherwise go without–because every body deserves comfort.
Hear From Our Cora Community
[The Period Balm] smells and feels lovely. It gives a feel of calming, so great before and during my period.
Sarah-Jane C.
My October period, after a whole month of using the Calming Oil, was the most manageable I've had in a while!
Christina S.
These heat relief packs have been amazing to use! I love that I can use them at work instead of trying to hide a hot water bottle at my desk.
Abigail R.
Cora's got you covered, however you flow.
Check out our other goods.
The Cycle Support Bundle
A trio of comfort, when you need it most.
Heat Relief Patches (6-pack)
Each naturally warming patch adheres to your underwear and is intuitively designed to contour to your body to provide lasting heat and soothe cramps.
Activated carbon slowly warms up to 140°F and lasts up to eight hours.
7.5" patch adheres to your underwear to ease cramps exactly where it matters most.
Made with raspberry leaf, dandelion root, and cramp bark.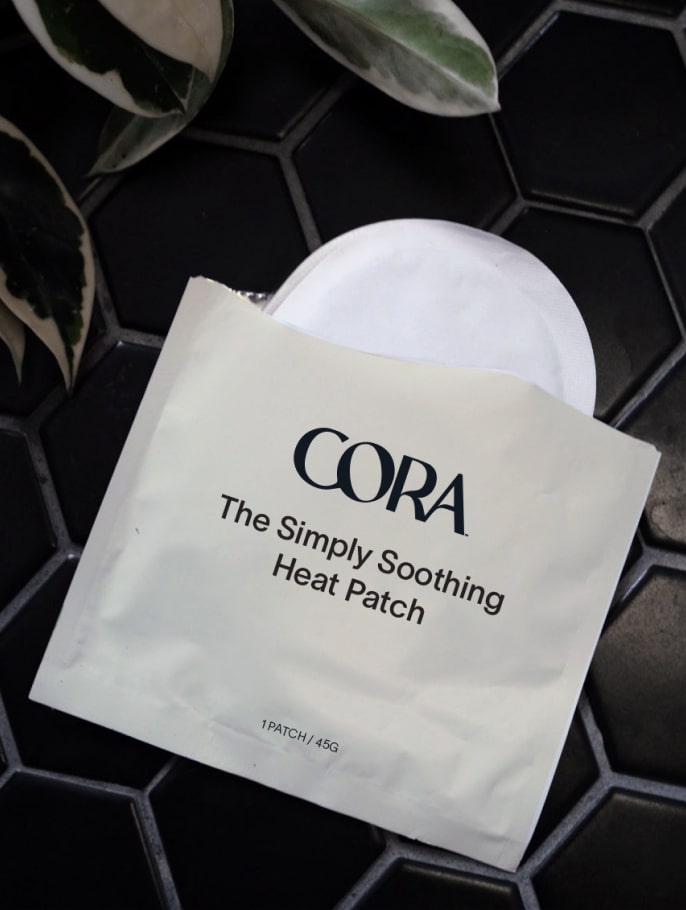 Period Balm
Made with essential oils to ease period tension and pain.
Made from a powerful blend of pure lavender, clary sage and marjoram essential oils shown to ease period discomfort.
Naturally derived extracts create a gentle warmth that builds over time to ease tension.
Dermatologist-tested ingredients that absorb quickly and leave no sticky residue.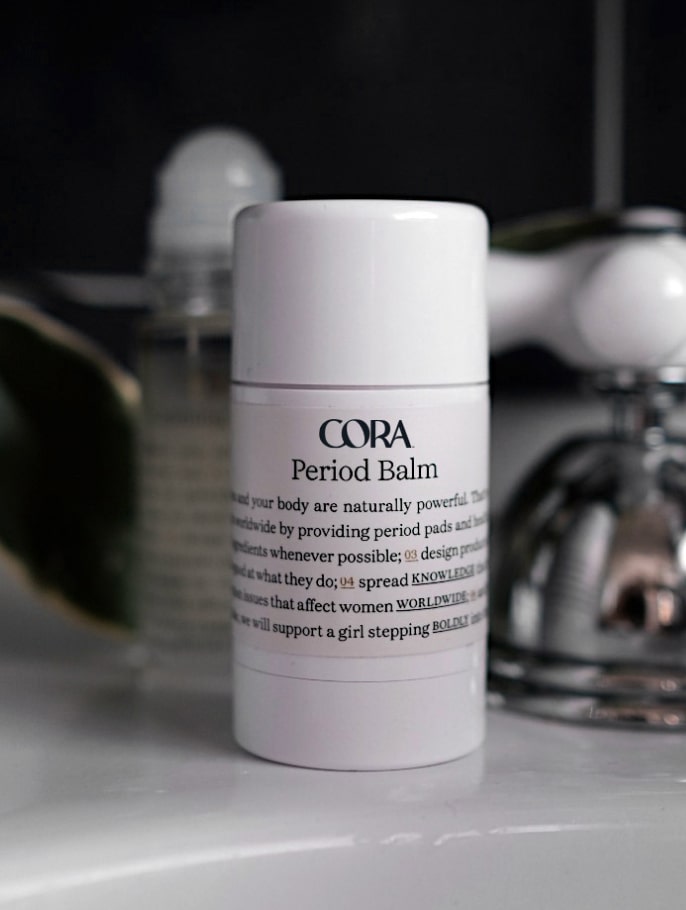 Calming Body Oil
A carefully selected blend of lavender, clary sage, and marjoram oils, shown to reduce the length of period discomfort in a clinical study.
Made with three steam-distilled essential oils and without fillers, synthetic fragrances, colors, dyes or stabilizers.
Light floral notes inspired by the California coast combine to create calm.
Leaping Bunny certified.